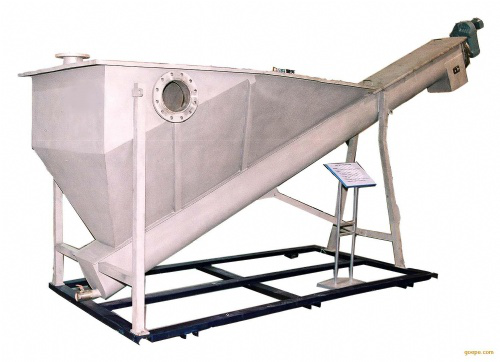 Apply Area
Dregs extractorne is a separator for separate solid-liquid material, it is widely used in water treatment plant, paper making, chemical industry, iron works, electricity power plant and soda ash industry.
Key Function:
1. Separating rate can reach 96%-98%, size ≥1mm will be separated out.
2. Adopted screw consruction, outer bearing which is easy to examine and repair.
3. Simple , tight, light of the construction
4. Adopted high quality steels and abrasion-proof material to assure the abrasion resistance of paddles. It is able to modify the thickness of paddles according customer's requirements.
5. Moisture can be less than 10% of the sediment after separating.